Care for your Scalp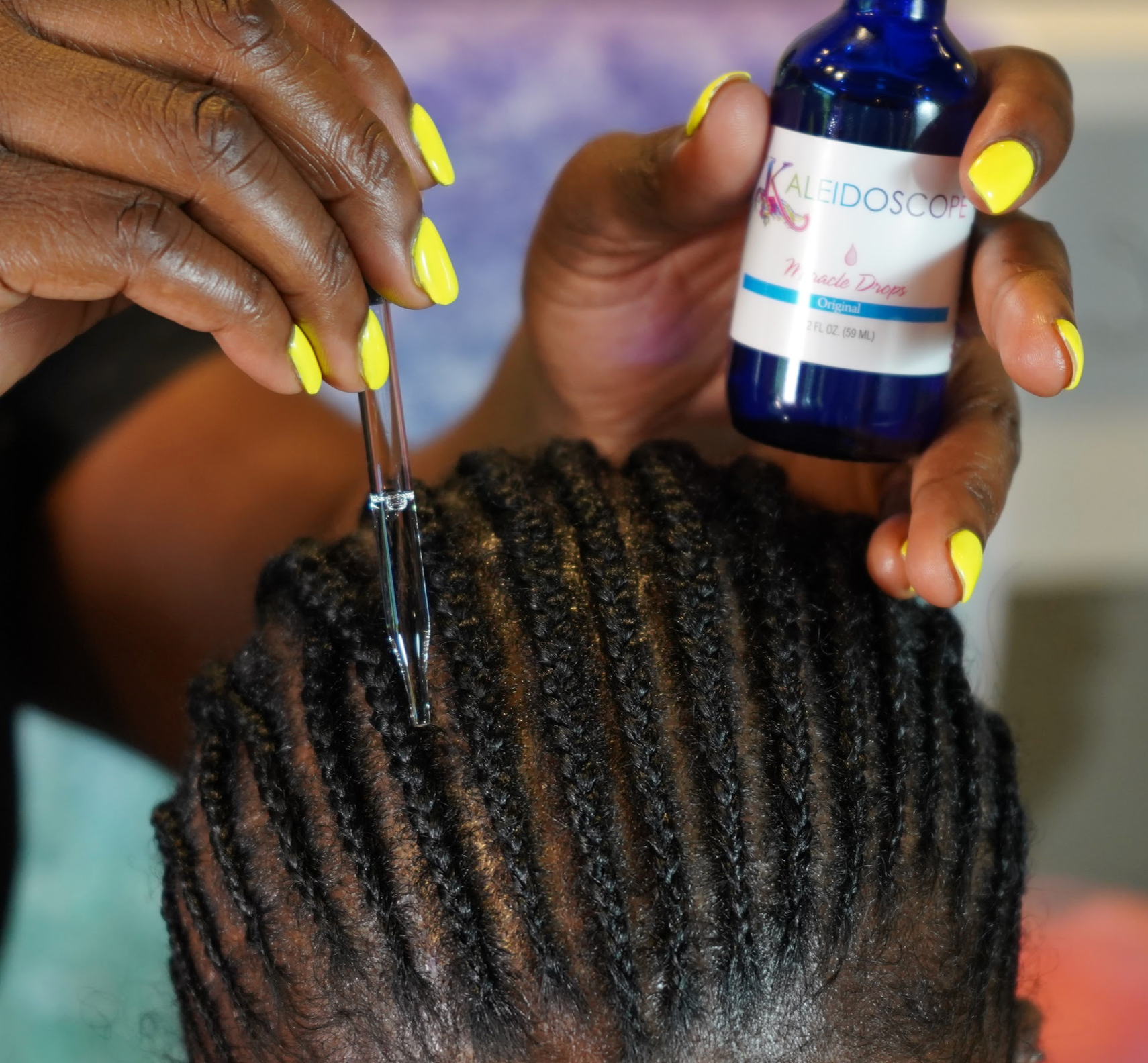 Care for your Scalp.  When it comes to hair growth the scalp is our source! 
Wash Day Scalp Massages

. Increase the blood flow to the scalp on wash day by using balls of your fingertips to gently massage the scalp in a "back and forth" motion instead of a circular motion (there's less detangling this way).  This is also a great way to remove the build up from your scalp that clogs hair follicles and slows growth.  You'll want to wash the hair at least 1-2 times per week when it is not in a protective style.  Try using

Kaleidoscope Therapeutic Shampoo, Therapeutic 5-in-1 Reconstructor

,

Therapeutic Conditioner

for the perfect Wash Day system.

Weekly Scalp Massages

.  Start your mornings off with self-care by massaging

Kaleidoscope Miracle Drops

in

Coconut

,

Original

or

Extra Strength

into the scalp.  Miracle Drops increase circulation on their own so combining them with a scalp massage will only elevate the experience even further. is an excellent way to get your growth going.  
Defend your scalp
.  When getting braids or protective styles you HAVE to speak up if your hair is being pulled too tight.  Extreme tension causes traction alopecia which leads to hair loss and damage to the scalp.  After you get your hair braided if you have a headache and pain that lasts for days you may want to consider removing the style. Don't waste your time and money and don't let ANYBODY pull your hair out!