PROTECTIVE STYLING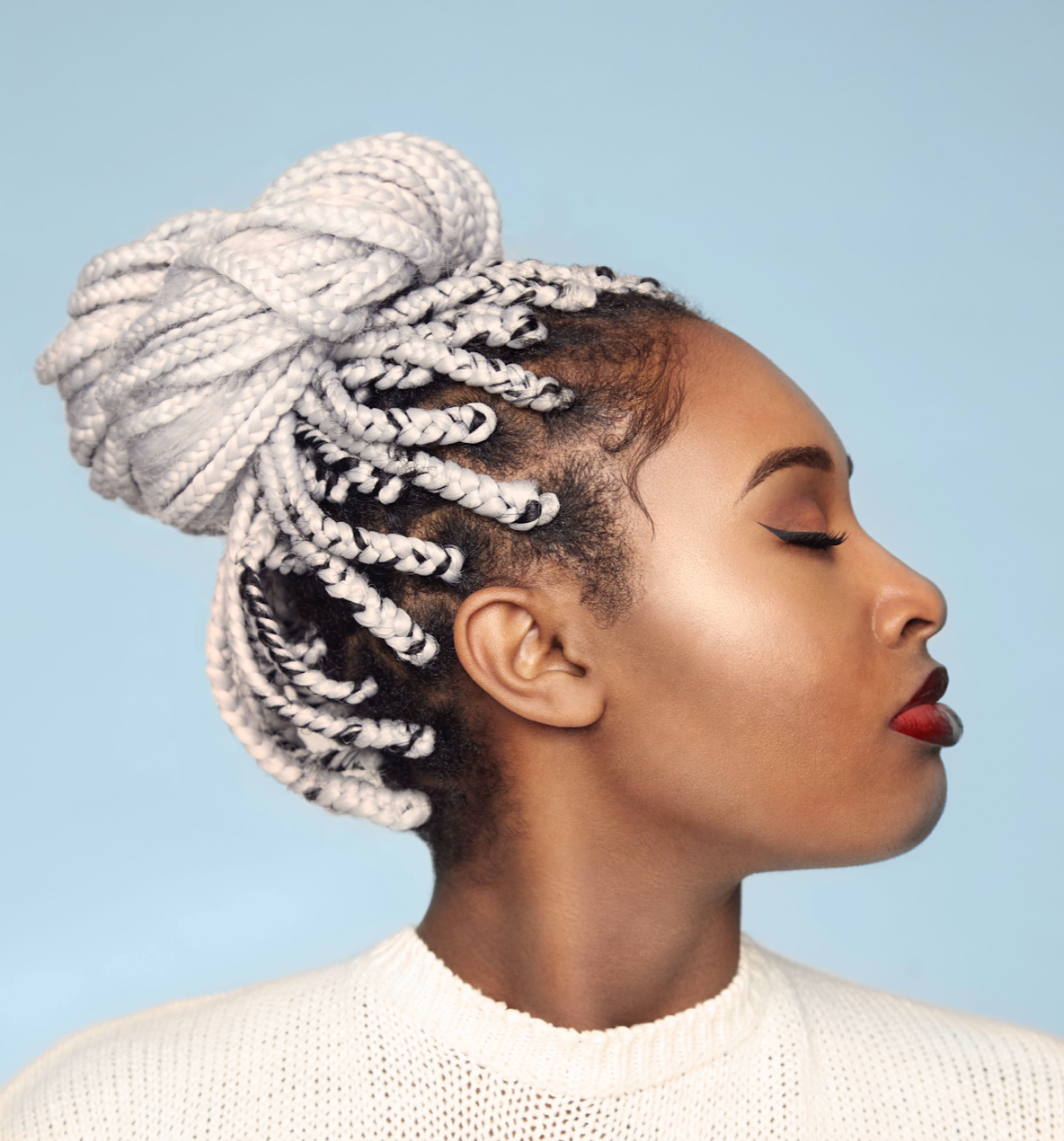 Listen, we are here for a good protective style! Protective styles can help your hair to flourish when done right.  
Cleanse and nourish before protective styles

.  It's important to prep the hair for protective styling by first cleansing the hair and scalp. Be sure to deep condition it as well since you won't have an opportunity to do so for the next 4-6 weeks (do NOT wear any protective style longer than that). Try using

Kaleidoscope Therapeutic Shampoo, The Answer 5-in-1 Reconstructor and Therapeutic Conditioner

for the perfect protective style prep system. Be sure to use a leave-in conditioner like

Kaleidoscope Miracle Shake

or

Kaleidoscope Unikorn Leave-In Conditioner

plus an oil like

Kaleidoscope Miracle Drops

to ensure that the hair is properly detangling and hydrated before your protective style.  

Protect, hydrate and nourish during protective styles

.  Protect that hair! If at any point your hair is being pulled too tight it is critical that you notify your stylist to stop. Traction alopecia is hair loss due to excessive tension during styling and is often discovered once the style is taken down.  Be sure to maintain your hair's moisture during protective styling using 

Kaleidoscope Miracle Drops in Coconut

,

Original

or

Extra Strength

.  Another great product for setting and conditioning protective styles is the

Kaleidoscope Miracle Foam

.  This product helps to eliminate Frizz while leaving the hair moisturized and hydrated.  It's great for use on braids, weaves and wigs.

Condition and detangle after protective styles

.  Protective style take down is one of the most important parts of the entire protective styling process.  First, if you are using scissors to cut thread or braids be careful not to cut your real hair.  Apply oil to the fingertips as you take it down to help soften and condition the hair using Kaleidoscope

Miracle Drops

in

Coconut, Original

or

Extra Strength

.  Once the protective style has been removed DO NOT attempt to detangle the hair in its dry state OR remove any product build up that has accumulated.  Before shampooing you can apply

Kaleidoscope The Answer 5-in-1 Reconstructor

to the hair to prevent shedding, dissolve product build up and gently detangle the hair prior to shampooing. If you skip this step when shampooing allow the shampoo to sit on the hair for several minutes to help dissolve any product build up prior to conditioning. Use

Kaleidoscope Therapeutic Shampoo, The Answer 5-in-1 Reconstructor and Therapeutic Conditioner

to support you in your protective style take down process.
1 comment