EDGES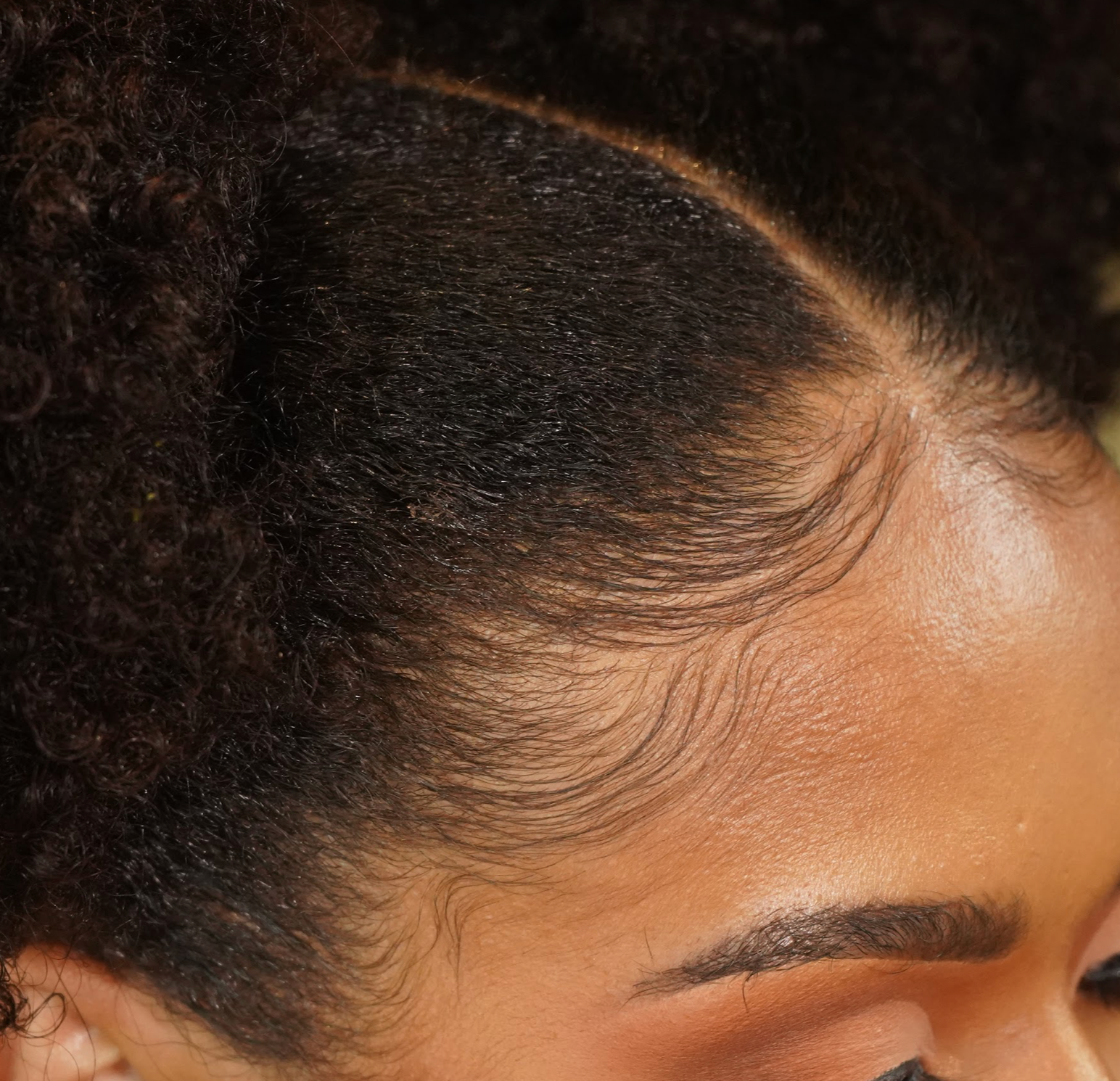 Edges are not to be played with.  The hairline is the most fragile part of the hair and once it's damaged recovery can be a challenge.  Here are a few tips on recovering from damaged edges and tips for healthy edge maintenance:
Tips for Damaged Edges

:

Scalp Massage

. Use the balls of your fingertips to massage the scalp, paying special attention to the hairline during wash day and when applying

Kaleidoscope Miracle Drops

each week.  Be sure to use

Miracle drops

in the morning.  Using them at bedtime will result in the drops ending up in your pillowcase or head scarf instead of in your scalp.

For sensitive scalps use

Coconut Miracle Drops

, for normal scalps use

Original Miracle Drops

and for those who have suffered extreme damage or have previously used Miracle Drops, try

Extra Strength Miracle Drops

Avoid Tension and Heat

. When your edges are in recovery it is really best to leave them alone. Tension from tight styles and manipulation using heat are always risky when it comes to the edges, but it's even more dangerous when the hairline is already compromised.  If you need to lay down your edges use

Kaleidoscope Miracle Edges

. This edge gel is infused with

Miracle Drops

to help protect the hair and stimulate growth as it gently smooths the hairline - without causing damage.

After applying

Kaleidoscope Miracle Edges

tie the hair down with an edge scarf for 10-15 minutes for edges with a longer lasting hold.

Tips for Healthy Edge Maintenance

:

Be protective

. Protective styles are called that because they protect the ends of your hair from manipulation and the environment.  Unfortunately they can be extremely damaging to the scalp IF you are negligent. This is especially true when it comes to your hairline. Speak up when getting your hair braided or twisted or put into a tight ponytail or bun. If your hair is too tight ask the stylist to start again, respectfully.  If your hair is so tight that you have tension bumps and redness know that you are putting your edges at risk and causing trauma to your hairline. Please don't do it!

See a professional for wigs

.  When it comes to wearing wigs and weaves, we highly recommend that you see a professional. You can ask them what their process is to ensure that your edges aren't damaged during wig or weaved installs and request advice on the safe removal.

Maintain moisture

: While we love a laid edge we can't stand dry and crunchy. Avoid drying products and product build up on the edges.  You can use

Kaleidoscope Miracle Edges

for a non-crunchy hold using a product that is infused with Miracle Drops to help support healthy growth.

After applying

Kaleidoscope Miracle Edges

tie the hair down with an edge scarf for 10-15 minutes for edges with a longer lasting hold.