DETANGLING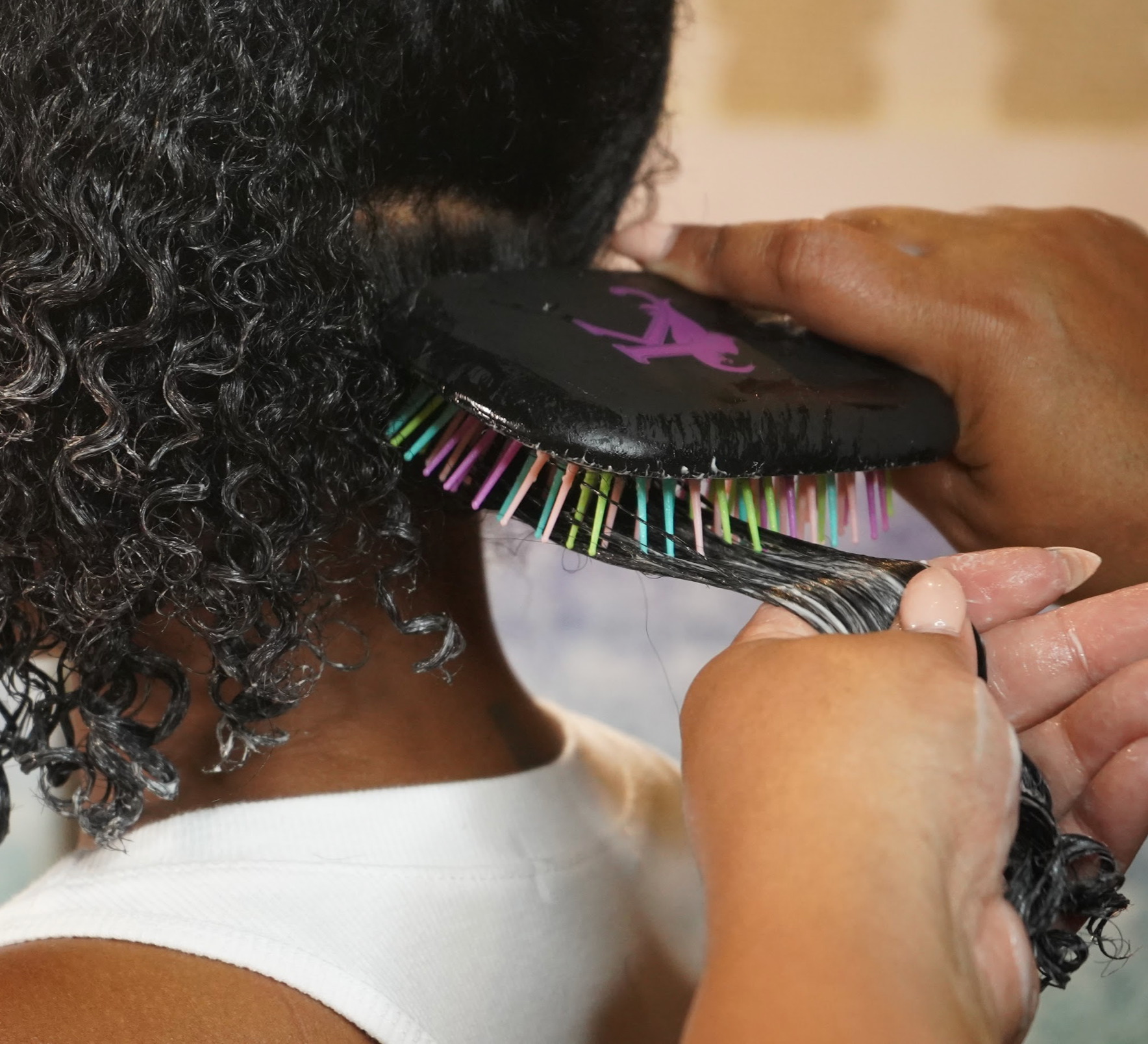 Naturally Curly hair is prone to tangling.  Tangled hair can lead to breakage so it's essential that you're detangling gently and carefully.  
Slip is a basic requirement

.  You NEVER, ever ever EVER want to detangle dry hair.  When the hair is dry it lacks elasticity and is more vulnerable to breakage.  For this reason we recommend detangling the hair on wash day with your conditioner.  Try

Kaleidoscope Moisture Conditioner

or

Kaleidoscope Therapeutic Conditioner

. 

Kaleidoscope Miracle Shake

is also a great leave-in conditioner to use when detangling the hair. 

Detangle in small sections

.  Natural hair is often thick and it can seem nearly impossible to comb through.  That's why we suggest dividing hair into four large sections before going through each section to detangle a little at a time.  Trust us, this is easier on the nerves and makes the process go by much quicker.  

Begin with the ends

.  When detangling the hair always start at the ends and work your way up to the scalp.  Use a wide tooth comb or your fingertips.  When detangling kids' hair be sure to hold the hair right above the loose area you're detangling to prevent them from feeling any pulling or tugging at the scalp.