How to Grow Your Edges Back to Finally Stop Hiding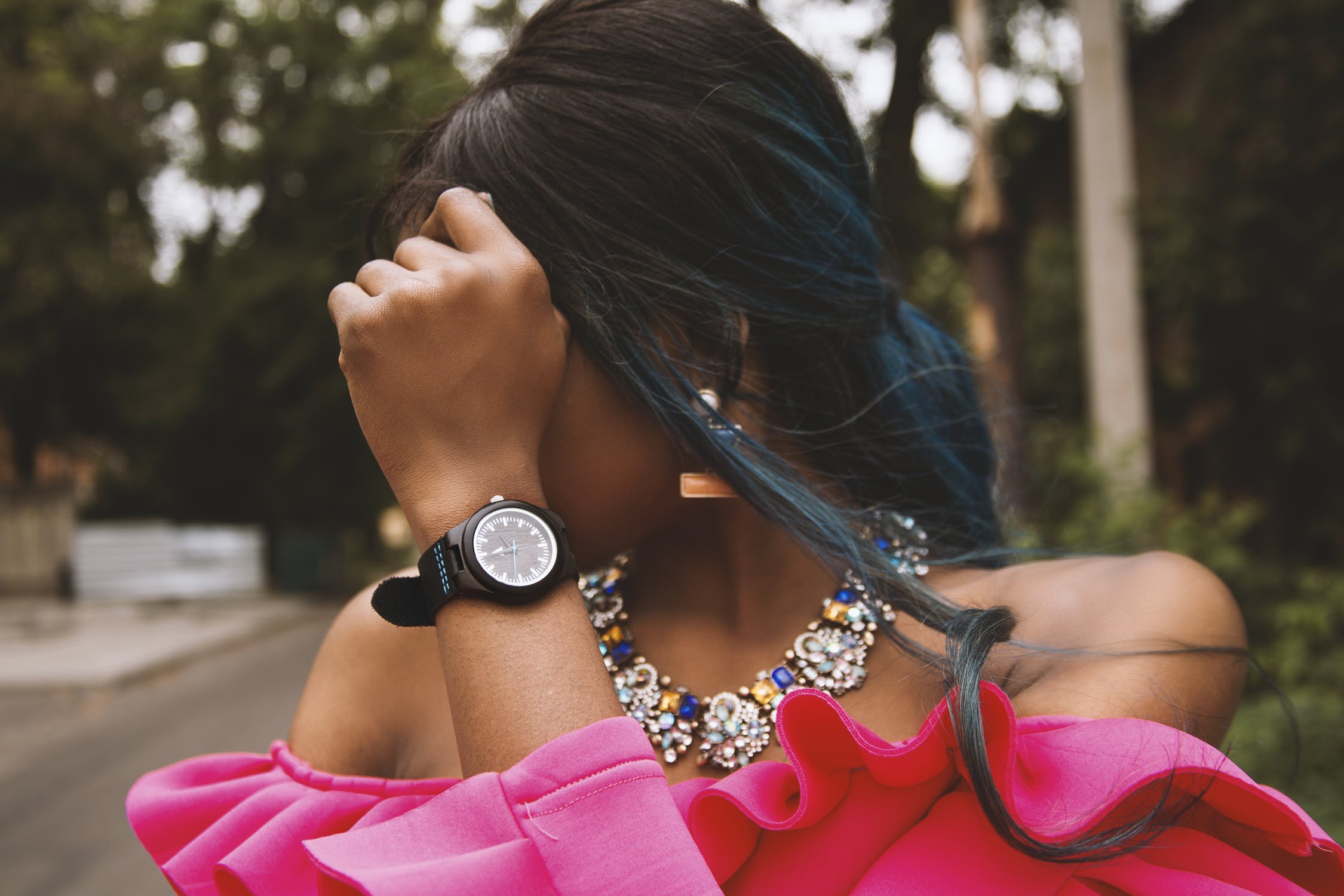 Hair. Why? because personality isn't the first thing people see, right? So when they're getting their first impression of you, the first 5 seconds are spent staring at your edges. (Actual stats! But don't Google it because I just made it up! lol)

But, seriously, it's 2018, and head's up… If you don't have edges you can easily end up being the butt of the joke.  
It can be a number of reasons that your edges are thinning or nonexistent. You don't have to be embarrassed because it happens to the best of us, but you DO have to be proactive.
Sidenote: you still look amazing with or without edges!
As with anything, if you want to see change you have to take the initiative and take steps in the right direction. Keep reading to find out how to get your edges back

Bye, bye box braids! That's if they're too tight. You should stay with low tension styles to avoid pulling at your edges. And I know you probably miss the 80's but you don't have to channel Slick Rick. If you're noticing thinning edges step away from sleek styles.

Show yourself some love and massage your edges.Your hair needs some TLC too! Don't give bae ALL of your loving. Get a bottle of miracle drops and massage them into your edges to stimulate hair follicles and promote growth. This process allows you to get the blood flowing and get your hair growing.

Some ingredients include tea tree oil, peppermint oil and vitamins A,D,E.
How do they help?
Tea Tree Oil - helps unclog hair follicles
Peppermint Oil - cooling effect encourages hair growth
Vitamin A - repairs and helps keep scalp moist
Vitamin D - stimulates hair follicles
Vitamin E - fights damage and breakage
Get your beauty rest and PROTECT through the process.

The ones who talk about your bonnet are the ones with no edges. Don't even worry about them, sis. Rest assured knowing that your edges are secured.
Make sure you're sleeping on silk pillowcase instead of cotton or have on a silk bonnet. It's not because your bougie (not that it's a bad thing) but because you kinda care about your hair. Cotton pillowcases can strip your hair of moisture, causing breakage and/or making hair dry and brittle.
"Stop playin in your hair." - your mom
You probably can't remember how many times she warned you to stop playing in your hair. "You ain't gon be happy til it all fall out" In this instance, and every other (as we've matured to realize), she was right! Avoid over styling, brushing, touching, staring too hard at this area. If you leave it alone, it will grow.
Like the old people say, a watched pot never boils.
Schedule an appointment to visit a doctor.
If you try all of these things and you still see no results, it's time to consult with your physician. There may be more to your story than what meets the eye. The sooner you can diagnose the problem, the sooner you can get a solution.
With all things, be consistent. These things won't work unless you do.
Did you successfully grow your edges back? Tell us about it in the comments.
Posted in

alopecia, confidence, darealbbjudy, edges, growth, hair advice, hair care, hair growth, hair loss, healthy hair, jesseca dupart, kaleidoscope, kaleidoscope hair products, louisiana, miracle drops, natural hair, naturals, new orleans, peppermint oil, peppermint oil for hair, products for healthy hair, relaxed hair, tea tree oil, tea tree oil hair, thinning, tips, vitamin A, vitamin D, vitamin E, wash day
1 comment