Kaleidoscope Hair Products Launches Judy Wonka Promotion With Car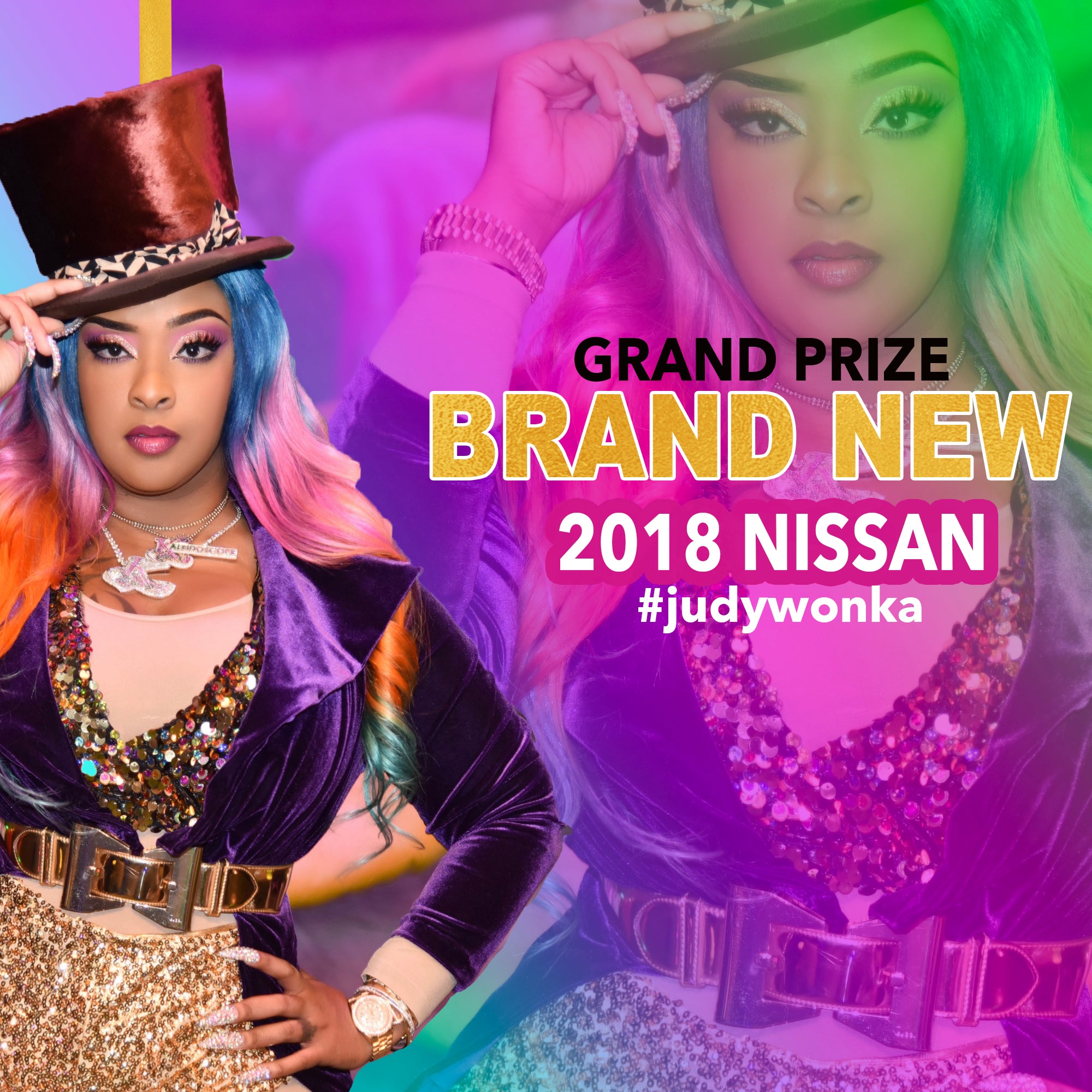 We started the countdown and we've built the anticipation but what's really going on?
It always brings us joy to bring joy to others and this promotion is no different. It's the wow factor that we love so much!
You've seen the behind the scenes of this production but you haven't seen the prizes. Here's where it gets exciting! 
Unfortunately, there's no trip to the factory but we think that this is way better than a walk around the warehouse. 
Here's how it works!
Judy Wonka will pick 20 winners during this contest. The prize will consist of products, cash and a car. Valuing up to $25,000 total. 
One Lucky Golden Ticket Winner Will Receive:
Runner Up Winner Will Receive:
$2,500 Cash
Business Consultation with Kaleidoscope Marketing Team
Exclusive Newly Launched Products
All Kaleidoscope Apparel
There is also an opportunity to win prizes weekly!
3 Weekly Winners (18 Winners Total) Will Receive: 
$150 Cash
Everything Bundle 
I know what you're thinking... "I'm ready, how do I win?" Here are the rules:  
Online Orders 9/25/18 - 10/9/18 
Simply, post a Picture using #JudyWonka in the caption (Upon winning you must provide order number and zip code)
In-Store Promotion 10/10/18 - 11/2/18
You must use #JudyWonka under your picture in front of the Beauty Supply Store with Kaleidoscope Hair Products (Any Growth System, Miracle Edge, and Miracle Drops. 
You can also boost your chance of winning by entering online at www.iluvcolors.com and sharing to other social sites. Must be 18 years old or older. Grand prize winners will be announced 11/3. 
Posted in

2018 nissan, cake batter combo, contest, darealbbjudy, grand prize, grand prize car, judy car contest, judy giving away a car, judy wonka, judy wonka contest, judy wonka promo, judy wonka promotion, judy wonka winner, kaleido karry kase, kaleidoscope, kaleidoscope car, kaleidoscope contest winner, kaleidoscope hair products, kase, miracle drops, miracle edges, winner
1 comment