20 Pink Hairstyles to Try for Breast Cancer Awareness Month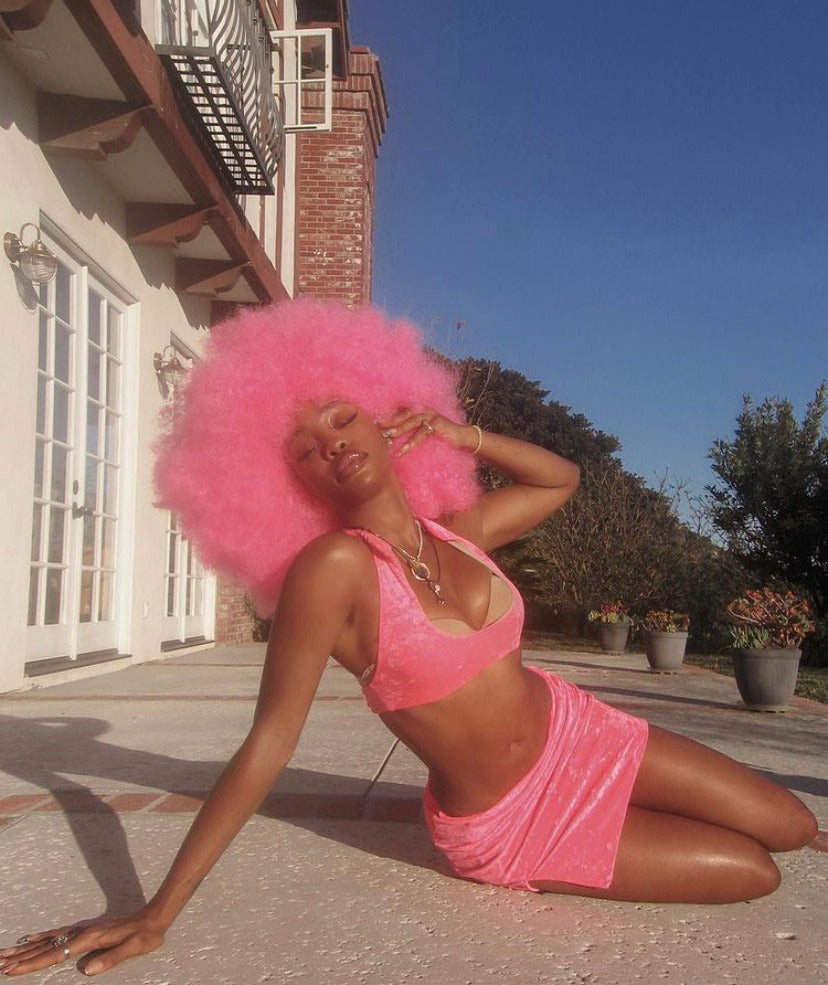 Pinktober is here!
On Wednesdays we wear pink and EVERY other day for that matter!
Just wanted to share some of our favorite pink looks with you. Hopefully after reading, you'll feel inspired and join in to support Breast Cancer Awareness in the month of October. 
National Breast Cancer Awareness Month is an annual health campaign, with the goal of increasing awareness and raising money for research.
The Bangin Bob!
Straight Like That!
Gone With the Wind...Fabulous! These pink box braids are everything. 
Loving this tapered cut with the curls poppin! 
The New Wave! 
The Bald & The Beautiful! 
Long Hair Don't Care! 
Put it in a Bun & Get it Done! This on to go look is perfect for ladies on the move. 
Go with the Flow! 
Ombre All Day! 
Curls for the girlsss!
Look at the body on that bob! 
Box Braids!
Loving the fro! 
Slay the Day!
The Pink Pixie !
Wash & Go Werk!
Ombre Unicorn Vibes!
The Higher the Hair the Closer to God! 
Short & Sassy!
 Which look is your favorite? Tell us in the comments. 
If you want to see more of these looks, check us out on Pinterest!
Posted in

5n1, best friend, breast cancer awareness, breast cancer awareness month, cake batter, hair care products, hairstyles, halloween, heat protectant, kaleidoscope, Kaleidoscope Hair Products, milkshake, miracle drops, moisture silk conditioner, moisture silk shampoo, october, pink dye, pink hair, pink hair for breast cancer awareness, pink hair for halloween, pink hair for october, pinktober, silk & seal serum, therapeutic, therapeutic conditioner, therapeutic shampoo, think pink