UniKorn Love: 11 Natural Hair Beauties Who Are Curl Envy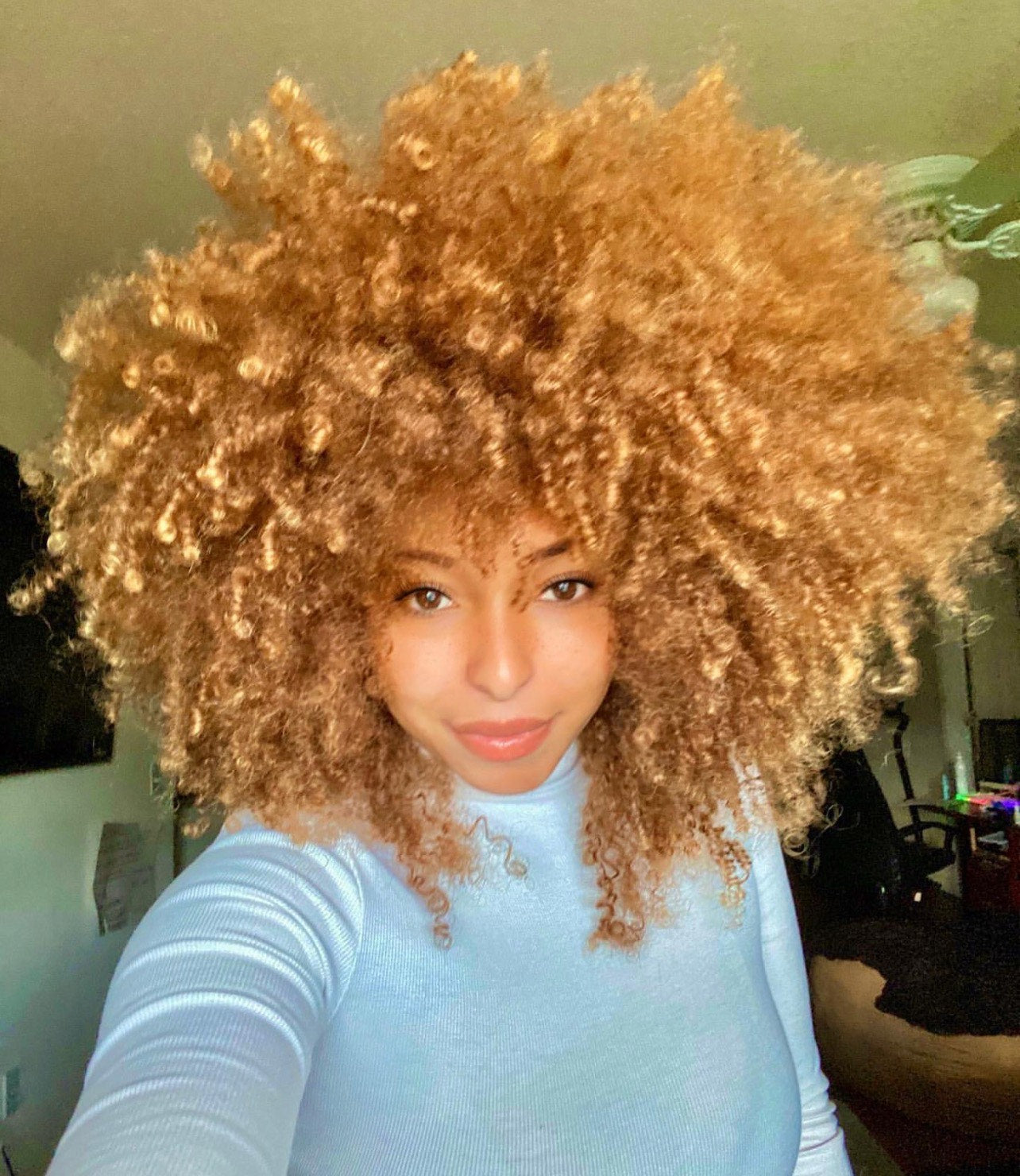 The over the past 10 years there has been a surge in the natural hair community. Women are abandoning their relaxers and embracing their natural texture. The growth has been so tremendous that it sparked legislation; The Crown Act bans natural hair discrimination in the work place. Oh and, If you need receipts on how much the natural hair community has, grown just head on over to Instagram.
Natural hair hashtags alone generates more than 40 million posts dedicated to women with kinks, curls, coils, and locs. At the helm of this massive movement are the natural hair influencers and enthusiast who keep the world abreast of the best products, tips and tricks for styling, managing textured tresses and the natural hair culture.
While Kaleidoscope Hair Products might be new to the natural hair world with the release of our newest baby "The UniKorn Collection" we have our ears to these internet streets. As a brand whose business is hair, we are very attentive to trends and the individuals who create them.
Today we are using our natural hair knowledge to show love while inducing a little hair envy and inspiration curtesy of some of our favorite curl connoisseurs. These ladies have helped usher many to and through their natural hair journey and we are here for it!
1. _jojo.linette_
https://www.instagram.com/p/CJ1JXfCF0B7/?igshid=uhmz54jjt8da
2. _crownedk
https://www.instagram.com/p/CEXgcmgh7Ah/?igshid=1ta3xrml28t2c
3. Channinglilly https://www.instagram.com/tv/CFNnqjUn3TM/?igshid=udan3yibbffa
4. _harrisJanae_ https://www.instagram.com/reel/CLMx5tgpciL/?igshid=10h4794a2gwji
5. Chrissygotthecoils
https://www.instagram.com/p/CK4rAEuAOyQ/?igshid=1wunk53id5svx
6. Jaazzmary https://www.instagram.com/p/CLUfEezD-iO/?igshid=vsiqfafqglg
7. Def_curls https://www.instagram.com/p/CLI3PNDFk9O/?igshid=1w30h2u43124
8. Jamiefrombklyn
https://www.instagram.com/p/CLW_B7ngReM/?igshid=mx4zfleiz6u
9. Aspentripmua https://www.instagram.com/p/CIjlw8Np_gh/?igshid=10akj4ox9frch
10. Heydonae https://www.instagram.com/reel/CLGghu8nfpA/?igshid=1u06fx3skuy6w
11. Pyt_mo https://www.instagram.com/p/CKEoyCQsztg/?igshid=1h8x1293g0c7z
Yeah, we told you, they are all LIT AF and there are so many more. Start with these beauties and then check the hashtags. You can also check the Kaleidoscope Hair Products Instagram page because we are featuring new baddies daily.