Tips for Preventing Fall & Winter Hair Damage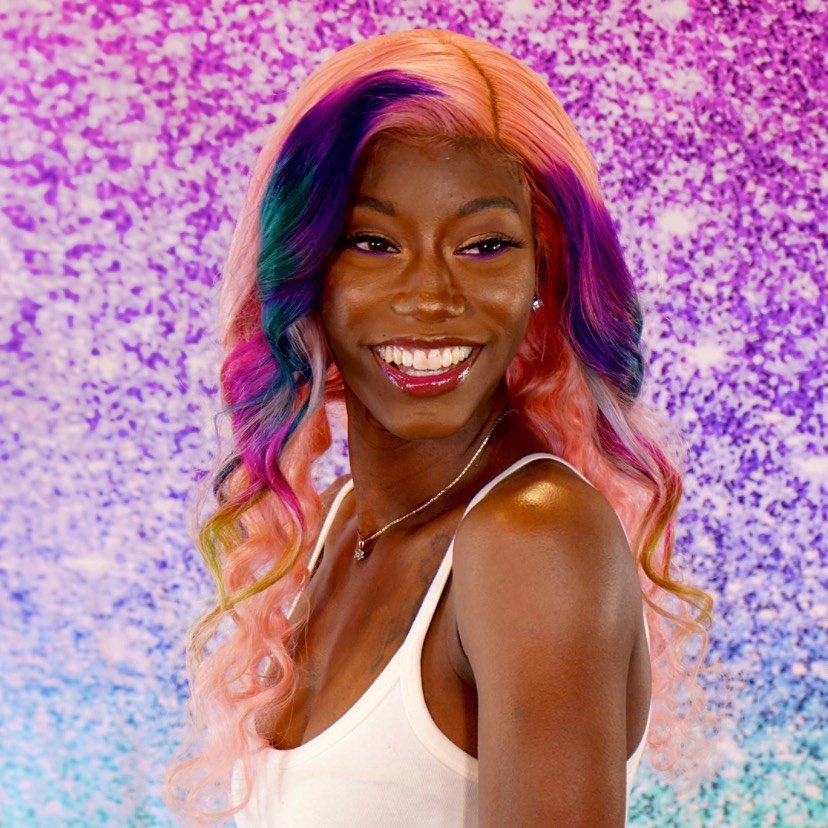 "Hey Girl, Hey" (in my Judy Voice) Halloween has now passed, daylight saving's time has ended, and it's now "The Most Wonderful Time of the Yearrr..." Is it too early for Christmas carols? I won't disrespect Thanksgiving like that, but let's be honest in some of the northern states it is already chilly. Scratch that in some parts of the world it's straight up COLD right now! Now that the seasons are changing it's clear that some of our hair regimens must be adjusted as well. Here are a few of Kaleidoscope's top ways to Prevent Winter Hair Damage.
DITCH THE SHAMPOO SIS!
Well, not totally. If you can afford to; try shampooing less in colder months and add co-washing to your hair routine. Co-washing is a term coined by the natural hair community if I'm not mistaken. I know what some of you relaxed sisters might be thinking, "Why would I co-wash if that's a thing for natural hair folks?" For those who are unfamiliar, Co-washing is replacing shampooing with your favorite conditioner to add and restore moisture to hair. Sometimes shampoo can tend to strip hair follicles of its natural oils, which is why we use conditioner to add that moisture back to hair. If you shampoo your hair once weekly, you could possibly drop down to shampooing twice a month. Co-washing would help to combat dry, itchy, scalp by adding the moisture that your hair needs in colder months.  Looking for a great everyday conditioner, try the Kaleidoscope Moisture Silk conditioner. The Moisture Silk conditioner has a special blend of Rosemary and Sage extracts, and it's is filled with Shea butter and glycerin to help pull moisture from the environment back to your hair.
PACK ON THE MOISTURE!
Add an oil based moisturizer to your routine! Do you have one?! We have two! Many of you know we are the home of "Da Real" Miracle Drops! Miracle Drops are the perfect light-weight oil to give you the additional moisture you desire this winter. These drops can be applied every other day to either wet or dry hair. We also have the Silk & Seal serum. This can be applied to dry hair before styling, for additional hydration. Something to keep in mind with your Miracle Drops and Silk & Seal serum a little goes a long way. Even though it is the winter, we don't want you walking around, dripping oil all over those new winter coats and sweaters!
DEEP CONDITION & CHILL
You may possibly have to start creating more time to deep condition based on your hair needs. Luckily with rain, sleet, hail, and snow we have plenty of reasons to stay indoors. So as we begin to pull out our big sweatshirts, and fuzzy socks, give your hair a little extra TLC. I personally deep condition my hair every two weeks, but I will possibly do it more if my schedule allows me to this winter. There is no better feeling then watching your favorite show on Netflix/Hulu and giving yourself a deep conditioning treatment. Kaleidoscope's, The Answer, is a 5-in-1 deep conditioning treatment that was released this summer.  This lil' baby is packed with natural ingredients that will leave your curls and coils totally hydrated. For optimal benefit apply to damp hair, from root to tip and cover hair with a processing cap for 10 minutes. Here is a little "Kaleido Sekret" between the both of us, mix a little bit of the Silk & Seal serum with The Answer while deep conditioning and watch magic happen. You'll be thanking me later.
Minimize the Heat!!!
I know many of y'all who tend to live in more humid climates, could not wait for the colder months, so that your blow outs can maintain its initial form. I'm going to advise you to stretch that silk press as long as you can. Be mindful of how much you blow dry your hair. One option is to try using a lower heat setting to blow dry. This may take a little longer but it will still be quicker than completely letting your hair air dry! Kaleidoscope offers the perfect heat protectant spray, Best Friend. Best friend is a light weight spray that can be applied to damp hair before blow drying, or dry hair before flat ironing. Be sure to monitor the temperature of your flat irons to help prevent breakage. I know protective styles can sometimes be time consuming. The other side to that coin is that you don't want to find yourself having to do a big chop come next spring due to all of your heat damage. There are many other non-heat alternative styles for the winter: twist outs, braid outs, Bantu knots, and Judy's favorite WIGS. These are all perfect protective styles for natural, relaxed, and/or transitioning hair.
These are just a few tips to help you along your healthy hair journey. Please leave a comment, if you plan on trying any of these tips, or if you have any suggestions that we forgot to mention!
Posted in

5n1, best friend heat protectant, blow dryer, conditioner, cowashing, damaged hair, darealbbjudy, deep conditioner, does heat protectant spray work, hair breakage, hair care products, hair masque, hair oils, hair products, healthy hair, heat protection for flat iron, jesseca dupart, Kaleidoscope Hair Products, miracle drops, moisture silk conditioner, natural hair, protective styles, relaxed hair, shampoo, wash day