KHP Staff Shares Their Favorite Products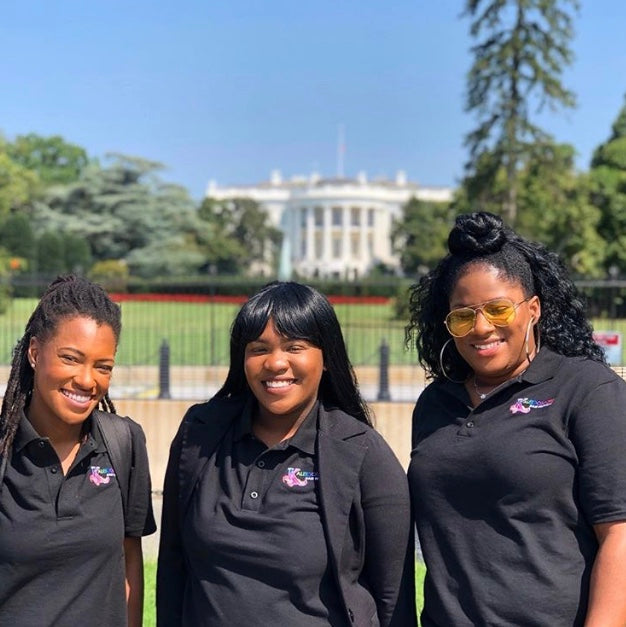 Hi Kaleido Krewe! We all have grown accustomed to seeing and loving Jesseca, owner, and CEO of Kaleidoscope Hair Products. Have you ever wondered about the people behind the scenes? Here is a sneak peak into our Marketing Team's go-to products.
Ceret - Creative Director My favorite products are the 5-n-1 deep conditioner, as well as the moisture silk shampoo and conditioner. My hair has become very dry and brittle after having in a sew in for 3 months. I use these products to restore and rebuild by 4C coarse hair.
Neira - Campaign Specialist My favorite product is the therapeutic combo. I love this because it makes my hair feel super clean, and I love the tingling sensation. Oh, and I can't forget the miracle edges to lay down my stubborn edges.
Narcisse - PR Director  I'm in love with the miracle drops because they actually work and I love that cotton candy fragrance. Milkshake is also in my top 5, probably thanks to Kelis, because I immediately sing the song every time it comes up in convo!
Are any of these your favorites? Tell us about your "Kaleido Kit" in the comments. We would love to mention you on Instagram!
Posted in

5n1, alopecia, conditioner, darealbbjudy, favorite products, favorites, hair care, hair care products, hair growth, hair loss, hair products, jesseca dupart, kaleidoscope, Kaleidoscope Hair Products, khp, louisiana, love, marketing, marketing team, milkshake, miracle, miracle drops, natural hair, new orleans, nola, product junkie, products, relaxed hair, shampoo, staff, transitioning hair